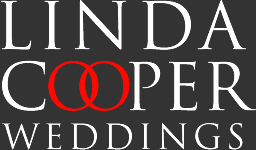 ...because only perfect will do
Call Us: 020 7624 0822
What People Say about Linda Cooper Weddings
Mother of the Bride
"Linda provided an excellent and comprehensive service from helping to design the original concept of our daughter's Wedding to the execution of every detail on the day. The result was absolute perfection. Linda was also a pleasure to work with and we would highly recommend her!"
Bride and Groom: Laura & Ahti
"Thank you so much for everything last night. It was so much more than I had ever hoped for! Ahti and I were over the moon! It was more than stunning. Thank you for making our dream wedding party come true. Everything had been thought of and executed to perfection. A very big thank you to the catering, level of service and staff was superb and the food was delicious! Our guests were very impressed"
Bride and Groom: Lily and William
"Thank you so much Linda. You really pulled it altogether and created a magical wedding weekend"
Bride and Groom: Ekaterina and James
"We wanted to thank you and your team for everything. It was our privilege and pleasure to work with you all these months - getting to meet such wonderful people, seeing such beautiful things and just have such a great time in the process, it made us feel really quite fulfilled and we enjoyed every minute of it! You do it all so brilliantly! Thank you for giving us such a great celebration and enjoy spreading 'Miracles by Linda Cooper' to many more happy couples!"
Maria Bushmeleva, Moscow
"Thank you for the wonderful opportunity to get to know the British people you work with. You have an astonishing company, and you create people's dreams for them. You own the Empire of Miracles! Because of your scrupulous attention to detail, if anyone asks me if I know a Wedding Planning company who can perform wonders, I will recommend Linda Cooper Weddings!"
Bride and Groom: Laura and Simon, Hong Kong
"We are sat on a terrace overlooking the Med and reflecting on our magical wedding and it was exactly that, magical. We could not have done it without you, your support made the last 12 months inexplicably better and the result... the best weekend of our lives."
Mother of the Groom
"We have received so many cards and letters of thanks from the guests all complimenting on the amazing organisation. It was a triumph!"
Bride and Groom: Kate and Tim, London and Singapore
"Unbelievable, one year has passed already but in my heart it feel like yesterday! It was such a wonderful, wonderful time, Linda I am still speechless and full of awe for you and the job you have done to make my wedding the best day of my life!!!!!"
Bride: Chrissy, USA
"I would recommend using a wedding planner and Linda Cooper Weddings are invaluable for creating a specific character for each area of the wedding which is really important".
Bride: Jemma Lester
"We met other wedding planners who we thought were excellent, but upon meeting Linda Cooper she was a cut above the rest and we realised she was in another stratosphere."
Mother of the Bride: Susan Graff
"Like Midas, everything that Linda Cooper touches turns to gold."
The Evening Standard Essential Party Guide says:
"Their inspiring ideas, their energy, their flawless style and warm personas - will instill in you with a feeling of excitement and relief; they will allow you to relish in the fun and exciting part of the planning process whilst eliminating any anxiety or stress."
Groom: Nico
"Just a quick email from Bali to thank you for everything you have done to make our wedding so special. You and your team have done such an amazing job and we appreciate it enormously. We could not have asked for a better wedding day!"