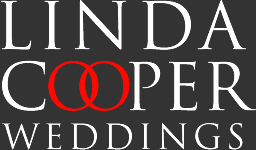 ...because only perfect will do
Call Us: 020 7624 0822
Corporate Events and Private Celebrations
For many years Linda Cooper and her team have been creating the most stylish and glamorous functions at prestigious international Corporate Events and private Celebrations. From The Chelsea Flower Show and The Monaco Grand Prix to Milestone Birthday Celebrations and Fundraising Galas for a myriad of worthy causes, Linda has staged extraordinary parties that hit the headlines (OR 'are the talk of the town') and simply take your breath away.
Known in the world of entertainment hospitality as The Queen of Party Razzmatazz for her creativity, style and exceptional attention to detail, clients know that when Linda Cooper and Company stage an event, they can trust that not even the tiniest details will be left to chance. Their 'passion for perfection' knows no bounds.
At Linda Cooper & Company they take the time to really understand their clients and their requirements to ensure that whatever special occasion they are planning, be that a Corporate Event, a Private Celebration or a Gala Fundraiser, they will stand out from the crowd and their invitation cannot be refused!
Conceptualisation
Budget Creation
Event Management
Event Design
Venue Research
Decor and Styling
Entertainment and After Dinner Speakers
Catering
Reception and Waiting Staff Selection
Onsite Styling/Grooming
Photography and Videography
Printing
Accommodation
Travel and Transportation
Technical Services
Security
Post Event Review