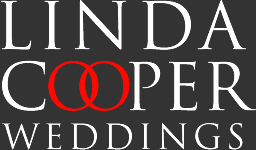 ...because only perfect will do
Call Us: 020 7624 0822
Wedding Planner and Consultant
Linda Cooper's ethos is that each wedding celebration must be unique and utterly distinctive and that is why we commit to planning no more than six weddings in any one year.
From the Monaco Grand Prix to The Wimbledon Lawn Tennis Championships and countless film premieres, Linda Cooper has been creating the most stylish and glamorous international events for over 20 years. While working at the illustrious IMG (International Management Group) and subsequently forming her own organisation, Linda Cooper's creativity, eye for stylish detail and head for business gained her the reputation of The Queen of Corporate Razzamatazz.
The consequence? An influx of corporate clients, friends and colleagues requesting that she turn her magical powers to their weddings, civil partnerships, private events and parties.