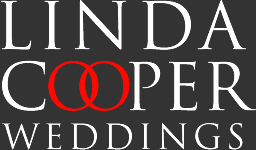 ...because only perfect will do
Call Us: 020 7624 0822
Wedding Essentials
We will find the perfect place for your wedding, whether your dream is a fairytale castle, a palace, or a tropical beach. The world is truly your oyster!
We will listen to you, get to know you, your tastes and wishes and will tailor-make a bespoke wedding, within your budget. Your wedding will be like no other and combined with our experience and dedication; will create an unforgettable day for you and your guests.
This means working closely with our in-house team to establish the most appropriate entertainment solution and budget totally sympathetic to our clients' requirements!
Whilst Linda Cooper was building her world-class reputation that defines taste, style, elegance and perfection, she was also establishing a global network of like-minded specialists and professionals from all aspects of the industry to help make your day, the absolute pinnacle of weddings.