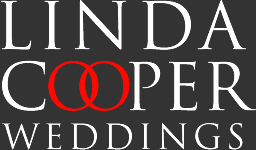 ...because only perfect will do
Call Us: 020 7624 0822
Wedding Planner Hints and Tips
Scrapbook
As soon as you have appointed your Wedding Planner start putting together a Scrapbook and fill it with magazine cuttings on anything that catches your eye. These can then be taken to supplier meetings – florists, caterers, lighting technicians etc. – where those ideas can form the basis of the first meeting and be expanded on to reflect your likes and dislikes.
Dress
Make sure that you can dance in your Wedding Dress – a magnificent Train will look stunning at the Ceremony but may not work quite as well on the dancefloor.
Children
Organise your wedding so that younger guests are well looked after. After the Ceremony and Reception many children start to get bored at a grand dinner so if the budget allows create a separate area where they can enjoy a fun meal and be entertained. They can then join the after dinner dancing.
Photographer
Ensure that your Photographer is well briefed on your specific requirements for the formal photographs following the Ceremony so that guests are not hanging around for ages whilst these are being taken! Appoint a member of both families and give them the responsibility of organising the various guest groups required for these photographs.
Speeches
Speeches during the Wedding Breakfast should be short! Encourage all speech makers to rehearse and time their speeches to adhere to your timetable not theirs!
Caterers
Ensure that your Caterers are providing sufficient staff to make sure that all of your guests are enjoying their meal at the same time – very often with a lack of staff guests on the first table served will have finished eating by the time that guests on the last table receive their meal. Sufficient staff will also guarantee that guests' glasses are always topped up and that tables are kept clean throughout the meal.
Music
Keep the music playing – when booking your chosen Band stipulate that you do not want any breaks in the music so that the dancefloor is forever packed. This may mean paying for a few additional musicians to cover for each other but will ensure that the atmosphere is maintained and your guests keep partying!
Guests
If your Wedding is out of town or overseas and guests have travelling from far and wide make them feel really special and show your appreciation for the special effort they have made by placing a Welcome Package in their hotel room - mini bottles of Champagne, fun sweet treats that reflect either the destination or your special likes, local maps and tourist information, etc. Specially created Cookie favours beautifully wrapped and tied with a special message tag from the Bride and Groom are always enjoyed.
Weather
If your Wedding is taking place in a hot climate, provide stylish hand Fans at the Ceremony. If your Wedding Breakfast is in a beautiful outside setting provide Shawls for the Ladies to keep away the late night chill.
Drinks
If you know that any of your guests only drink a special brand of liquor, have the caterers make sure a bottle is available and show them a picture of your guest so that they can brief their waiting staff. Your guest can't fail to be impressed that you have remembered and thought of them!