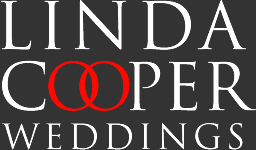 ...because only perfect will do
Call Us: 020 7624 0822
Wedding Planning and Design Services
The prospect of planning a wedding with so many intricate details can be daunting. Ensuring that the design of your wedding completely reflects your personal style can sometimes be difficult to describe. Enlisting the expertise of Linda Cooper and her team is the answer as they provide a full and professional wedding Planning and Design Service.
Linda Cooper Weddings will listen to your ideas and transform them into a wedding celebration that is pure magic in every detail and one that completely reflects both your budget and your dreams. They will make helpful and well informed suggestions and then get to work organising every aspect of your special day; taking away all the stress and anxiety and leaving you with only the fun and exciting elements of planning your wedding.
Planning Services include:
Wedding Style & Theme
Wedding Designs, including the theme of the day from invitation design through to table settings.
Venues and Locations
Researching, recommending and confirming the wedding venues and locations, whether in the UK or abroad.
Other Weddings Services
Negotiating the very best rates for every supplier category from photography and food, to helping with choosing the perfect dress.
Once the Wedding Venue has been decided upon Linda Cooper and her team will call on their global network of tried-and-tested specialists covering every aspect of wedding design and creation from music and photography, videography to food, flowers, transport, music, hair and make-up, printed material, bridal and guest transport and so much more - nothing will be overlooked. In addition they will propose designs for table settings, furniture, lighting and staging, bringing together all the essential elements to create a uniquely individual wedding celebration.