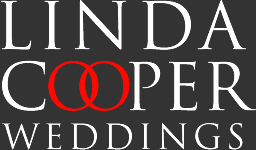 ...because only perfect will do
Call Us: 020 7624 0822
Planning a Luxury Wedding
The perfect venue, the most beautiful flowers, romantic table settings, the finest food and wines, the liveliest music - the possibilities are endless.
The prospect of organising a wedding celebration with so many important and intricate details can be daunting and time consuming. Enlisting the experience of Linda Cooper and her team is the answer; they will ensure that all stress and anxiety is banished, leaving you with only the fun and exciting elements of planning your wedding.
Linda Cooper Wedding Planners will listen to your thoughts, suggest a myriad of ideas and transform your wishes into a wedding celebration that is pure magic in every detail and one that completely reflects both your budget and your dreams.
Working with their trusted portfolio of suppliers Linda Cooper and her team are dedicated to creating the perfect wedding for each individual client.