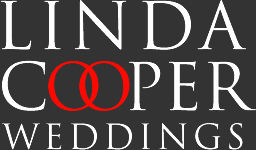 ...because only perfect will do
Call Us: 020 7624 0822
St Valentines Day
Valentines is fast approaching and 'red' in all its shades is certainly the order of the day at Linda Cooper Weddings headquarters right now! For a beautiful celebration over Valentines weekend next week, our bride has chosen to theme every aspect of her wedding in shades of Valentines Red!
From a stunning display of red roses for her church ceremony to luxurious red velvet chairs, red silk tablecloths and fabulous red enhanced tabletop items, the atmosphere at the venue will be sumptuous and guests will dance the night away on a red mirrored dancefloor!
So, if you receive a surprise proposal and are starting to plan your own wedding for later this year or next, do let us help you get started. The proposal is so very special and then often gets overtaken by the myriad of decisions quickly facing a newly engaged couple starting out on the Wedding Planning trail. Come and talk to us and we'll take all the stress away from you and guide you along a smooth and fun path to your Big Day – and it doesn't all have to be about red!
We look forward to hearing from you, Happy Valentines.
Linda Cooper Weddings : Luxury Wedding Planner
What bride doesn't expect her wedding to be the most magical and memorable day of her life? The skill is turning that fantasy into reality.
The organisation of so many diverse aspects to any wedding really does require the experience and well-trained eye of an expert: Linda Cooper is that expert, bringing her many years of detailed organisational experience to every wedding that she and her team create.  The planning of any of life's major events necessitates relying on masters of the trade, whether that trade be floristry, technical design, entertainment, dress design or any of the hundreds of other details which need to be considered. 
Every aspect of a wedding requires precision and knowledge that comes only from years of focused experience and Linda Cooper Weddings continue to work with a variety of incredible suppliers who all possess those attributes.
Whether on a small or grand scale, traditional or contemporary, in a city or countryside setting, a wedding planned and organised by Linda Cooper Weddings will be the best .... and the most beautiful.
Before Linda and her team plan your wedding, we will want to get to know you - your character, your likes, your dislikes, your style and taste, and even your quirks; in essence a true Wedding Consultant approach essential to achieving the perfect working relationship.
The final result is an occasion that will surpass everything you ever dared dream of. A day that will embody style and elegance - a celebration so sensational that it will never be forgotten by you or your guests.