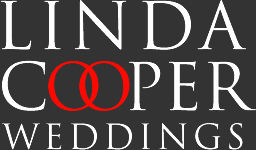 ...because only perfect will do
Call Us: 020 7624 0822
Linda Cooper Weddings : Luxury Wedding Planner
What bride doesn't expect her wedding to be the most magical and memorable day of her life? The skill is turning that fantasy into reality. Linda Cooper Weddings has a wealth of experience in creating the wedding of your dreams.
Whether on a small or grand scale, traditional or contemporary, in a city or countryside setting, a Wedding planned and organised by Linda Cooper Weddings will be the best .... and the most beautiful.
Before Linda Cooper and her team plan your wedding, we will want to get to know you - your character, your likes, your dislikes, your style and taste, and even your quirks; in essence a true Wedding Consultant approach essential to achieving the perfect working relationship.
The final result is an occasion that will surpass everything you ever dared dream of. A day that will embody style and elegance - a celebration so sensational that it will never be forgotten by you or your guests.